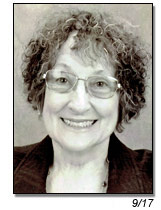 Julie A. Brand, M.S.

Semi-retired and living in Nevada, Julie devotes much of her time to Caper Consulting and to on-going resiliency research.
.



In the United States we are reluctant to acknowledge that females ever molest children. Mother-daughter sexual abuse, especially, is under-recognized, under-researched and under-reported.
Established in 2006, CAPER Consulting is dedicated to confronting the subject of mother-daughter sexual abuse. Its goals are to educate professionals about the complex dynamics of maternal incest and how to intervene effectively on the behalf of victims. Victims of mother-daughter sexual abuse can recover from their childhood trauma. The transition from victim to survivor is essential for both the individual's recovery and also to prevent child sexual abuse in successive generations.
Julie holds a Master's degree in Counseling and enjoyed a distinguished 25-year career as a school counselor. Now she uses her dual perspective as a counselor and as a survivor of maternal incest to write and to speak about mother-daughter sexual abuse.
In her book and in her dynamic workshops, Julie combines research data, professional insights and her personal experiences to enlighten audiences about the reality of mother-daughter sexual abuse. Her upbeat keynote presentations focus on the power of resiliency and healing in all of our lives.