Julie A. Brand, M.S.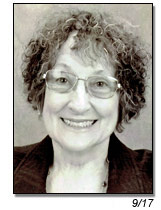 Julie holds a Master's degree in Counseling and Guidance and enjoyed a distinguished 25-year career as a school counselor. Newly retired, she now uses her unique perspective as both an experienced counselor and a resilient survivor of maternal incest to write and to speak about mother-daughter sexual abuse .
In 2006, she launched CAPER Consulting:
Child Abuse Prevention, Education and Recovery.
In her book and in her workshops, Julie combines research data, professional expertise and her personal experiences to enlighten audiences about the existence of mother-daughter sexual abuse. Her goals are to empower child welfare professionals—from first responders to therapists—to recognize the dynamics of maternal incest, to intervene and to help victims become strong, healthy adults. Victims of mother-daughter sexual abuse can heal and become resilient survivors.
Semi-retired and living in Nevada, Julie is the active grandmother of four. She devotes much of her time to Caper Consulting and to resiliency research.


Education:
North Dakota State University, Fargo, North Dakota, M.S. Counseling and Guidance, 1978
University of Oregon, Eugene, Oregon, B.A. English, 1969
Employment History:
1978-2004: School counselor, secondary and post-secondary schools in North Dakota and Colorado
A Sampling of Professional Activities:
Co-presenter: "No Child Victims Left Behind, Fostering Resiliency in Adolescents,"
American School Counselor Association national conference, June 2004, Reno, Nevada.

"Expanding your Horizons" career workshop for girls, parents and educators.
University of Colorado at Boulder: Co-Chair, 2000; Conference Committee, 1994-1999;
Presenter: 1994, 1997, 1999, 2002.

Taught Graduate level Counseling courses: University of Phoenix at Denver, 1998 and 1999

Taught "Child Abuse and Neglect," Colorado State University through BOCES 1994,1992

Boulder County Department of Social Services Advisory Committee, 1992 -1994
Child Protective Services Sub-Committee
Revised and edited the manual used for reporting suspected child abuse

Presenter: "The School's Role in Addressing Child Abuse," National Middle School Association national conference, 1990, Long Beach, California.

School District Crisis Intervention Teams Task Force, 1988 – 1991
Honors:
"Educator of the Year," Sunset Middle School, St. Vrain Valley Schools, 1994
Honorable Mention, "Counselor of the Year," Colorado School Counselor Association, 1994; 1990
Reader's Digest "American Heroes in Education" 1988 nominee for child abuse prevention work